WE MANUFACTURE THE WIDEST CHOICE OF ALUMINUM RAILINGS AND ORNAMENTALS FENCES
We offer the widest choice of aluminum railings and aluminum ornamentals fences in Canada.
You have a project of railing or you want to close your yard, secure your pool with a fence, we have the best aluminum product for you.
You want aluminum columns ,silts and stairs, platform or flooring, we have what you need.
Handyman
You are handyman, visit us we can guide you through your project. We can refer to the best installers in your area.
Contractor
You are an installer or a contractor, you'll love our railings and fences. Easy installation, customized sections and superior quality.
Nuance collection
Your customers are demanding products from the Nuance Collection we are the creators of the Nuance Collection. Become our distributor in your area.
ALL OUR MODELS RAILING AND FENCE
CAN BE TAILORED TO YOUR SPECIFICATIONS
We are able to make or modify models to harmonize with your house style.
We have several models of aluminum railing and ornamental aluminum fence that will please you and match with your house style.
Our aluminum railing and ornamental aluminum fencing models offer safety, beauty and strength. Nothing better for your safety. Our products meet high quality criteria and come with a 10 years warranty.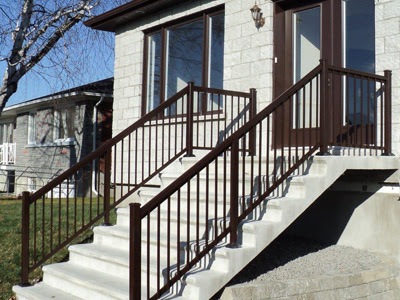 ADDRESS
---
WEBSITE
---
[wp_mapbox_gl_js map_id="28226″]