MADA is a volunteer-based organization that evolved from a small neighborhood center to Montreal's central address for fighting poverty in the community.
They provide their patrons with many social and crisis services free of charge, as well as serving as a safe haven for those in need.
MADA's mission is to help people in need with the basic necessities of life while preserving their dignity and helping them become self-sufficient members of the community.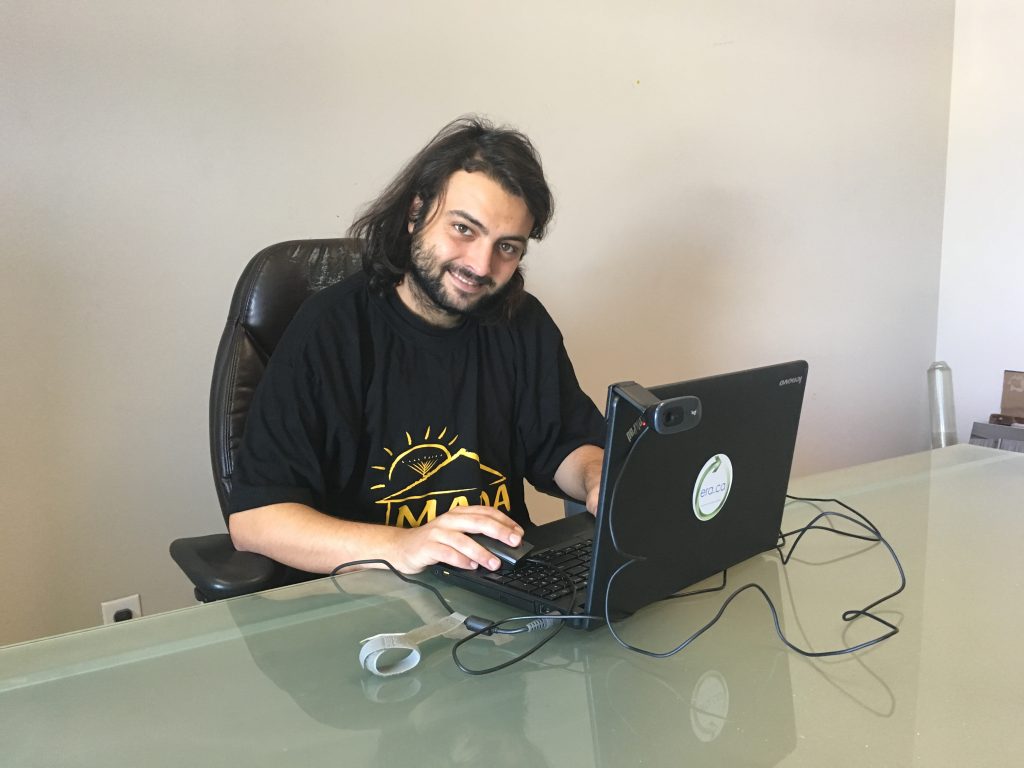 We were thrilled to donate some laptops to this amazing organization. While speaking with Jacques Trabbold, a representative from the MADA Center she said, "I would like to thank you for the donated equipment, they have been very helpful and is making our jobs flow increase."
If you would like to learn more about this organization, please visit their website here.
Local Non-Profit Opens Opportunities to Quebec Organizations through the Gift of Technology
The Electronic Recycling Association is looking to donate devices to struggling charities and non-profits in the Montreal and Quebec area.
Montreal, QE (December 16th 2019) –ERA is currently looking to donate laptops and computers to charitable organizations in the Montreal and Quebec area. ERA is looking to establish their mark in the Quebec market by letting organizations in the area know that they do have options when it comes to technology. Donating devices like laptops, computers and phonesto organizations and individuals will benefit them both personally and professionally.
Providing this gift of technology will open opportunities that these recipients may not currently have. Whether it be, job searching, interview prepping, working on projects, working on school work or surfing the web these devices are a necessity to achieve their goals.
"Over the years, we have seen an increase in the demand for technologyfrom organizations across Canada. However, because we are new to the Quebec area, many charities and non-profits are still not aware that we exist" said BojanPaduh, Founder and President of the Electronic Recycling Association. "Many organizations find it extremely hard to collect funding for these devices, which is why we would like to offer this opportunity to charitable organizations throughout Quebec."
ERA's donation process works through their online application form. No requests will be considered by phone or email. All applications will be put into a queue and will be handled on a first-come first-served basis. Depending on available stock there might be a waiting period. ERA is not able to address requests made by individuals, requests must be made by one of the following on behalf of individuals who require donated equipment:
Not-for-Profit Organizations
Charitable Organization (Non Profit # Required)
Care Facilities (ie: hospitals, seniors' homes)
Educational Institutions
– 30 –
About the Electronic Reusing Association (ERA)
Established in 2004, ERA is a non-profit organization committed to reducing the environmental impact of improperly discarded toxic electronic waste by offering accessible services to help corporations and individuals manage their retiring IT assets. ERA offers industry leading data erasure services, prompt and professional corporate pickup services and detailed reporting. With reuse being ERA's top priority, every item that is received is examined for any remaining productive life and, if possible, refurbished for reuse.
Media contact:
Jessica Lifely
Business Development and Marketing Manager
403-262-4488
Un Organisme Sans But Lucratif Local Ouvre La Possibilité Aux Organismes Québécois De Recevoir Des Dons Électroniques
L'ElectronicRecycling Association cherche à faire don d'appareils à des organismes de bienfaisance et aux organismes sans but lucratif en difficulté dans la région de Montréal et du Québec.
Montréal, QC (Le 16 Décembre, 2019) – ERA cherche actuellement à faire don d'ordinateurs portables et d'ordinateurs fixes à des organismes de bienfaisance de la région de Montréal et du Québec. L'ERA cherche à établir sa marque sur le marché québécois en faisant savoir aux organismes de la région qu'ils ont des options en matière de technologie. Le don d'appareils comme les ordinateurs portables, les ordinateurs fixes et les téléphones aux organisations et aux particuliers leur seront bénéfiques tant sur le plan personnel que professionnel.
Fournir ces dons de technologie ouvrira des possibilités que ces récipiendaires n'ont peut-être pas actuellement. Qu'il s'agisse de la recherche d'emploi, de la préparation d'entrevues, du travail sur des projets, du travail scolaire ou de la navigation sur le Web, ces appareils sont nécessaires pour atteindre leurs objectifs.
« Au fil des ans, nous avons constaté une augmentation de la demande de technologie de la part d'organisations de partout au Canada. Cependant, comme nous sommes nouveaux dans la région de Québec, de nombreux organismes de bienfaisance et organismes sans but lucratif ne savent toujours pas que nous existons », a déclaré Bojan Paduh, fondateur et président de l'Association de recyclage électronique. « De nombreux organismes ont beaucoup de difficulté à recueillir des fonds pour ces appareils, c'est pourquoi nous aimerions offrir cette possibilité à des organismes de bienfaisance partout au Québec. »
Le processus de don de l'ERA fonctionne par le biais de leur formulaire de demande en ligne. Aucune demande ne sera prise en compte par téléphone ou par courriel. Toutes les demandes seront mises en file d'attente et seront traitées selon le premier arrivé, premier servi. Selon le matériel disponible, il peut y avoir une période d'attente. L'ERA n'est pas en mesure de répondre aux demandes faites par des particuliers, les demandes doivent être faites par l'un des éléments suivants au nom des personnes qui ont besoin d'équipement donné:
-Organismes sans but lucratif
-Organisation de bienfaisance (Numéro d'organisme à but non lucratif est requis)
-Établissements de soins (c.-à-d. : hôpitaux, maisons de retraite)
-Établissements d'enseignement
– 30 –
À propos de l'ElectronicRecycling Association (ERA)
Créé en 2004, ERA est un organisme sans but lucratif qui s'engage à réduire l'impact environnemental des déchets électroniques toxiques jetés en offrant des services accessibles pour aider les entreprises et les particuliers à gérer leurs équipements informatiques désuets. L'ERA offre des services d'effacement de données, des services de collecte d'entreprise rapides et professionnels et des rapports détaillés. La réutilisation étant la priorité absolue de l'ERA, chaque élément reçu est examiné pour toute vie productive restante et, si possible, remis à neuf pour être réutilisé.
Contact avec les médias :
Jessica Lifely
Responsable du développement des affaires et du marketing
403-262-4488